Happy holidays from my family to yours! This month I have something special for you, call it an early Christmas present. It has been a busy December in RuneScape with every weekend having its own theme and bonuses. The long awaited Master Quest Cape finally made its appearance and our first proper serial quest came out. Of course all this pales in comparison to whats coming in January and the rest of 2016. The inventor grind will be real and many of us will have to toil away to get our capes back. With this in mind I thought it would be fun to give you a few game ideas to check out over the holiday break and just have fun before we really get serious about RuneScape in January. All of the games I'll be recommending are FREE and can be downloaded from Steam. So sit back, pour a cup of hot chocolate, and give some of these games a look.
For the Outdoors-man

Santa is bringing you something special this year. I'm recommending two games for the person who really likes to fish and hunt but really doesn't want to get up early or face the frigid cold. First up is Fishing Planet. This game is bar none the best fishing simulator that has ever been created. What it lacks by not having some gimmicky fishing rod controller it makes up for with physics, good fish, AI, beautiful graphics, a soothing soundtrack, and an overall relaxing game experience. It is exactly what fishing should be. You can spin fish for bass, trout, walleye, northern pike and many more or lay back and throw your bobber in the water and wait for a monster catfish, crappie, bluegill, or even an alligator gar to take the bait. The game features an acoustic guitar styled soundtrack that just really works with the sounds of birds chirping an flies buzzing by. If you like to fish or like fishing games you'll love this game.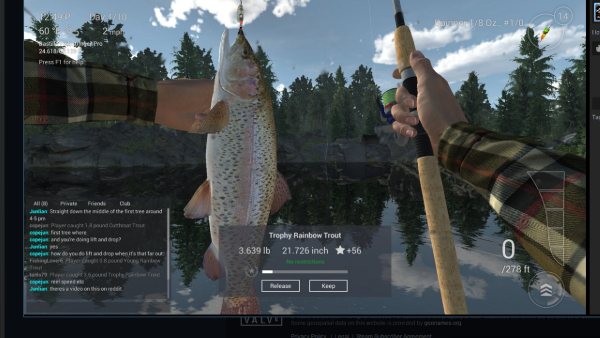 Next up is The Hunter. This is a hunting simulator. It's graphics are really good along with sound game mechanics. It is the kind of game that you intend to spend a half hour on but the next thing you know its been three hours. The goal is to track your prey and set it up for that perfect shot. The free portion of this game allows you to hunt mule deer in one particular game reserve. They provide you with binoculars, a deer call, camera, basic clothing, and a .243 rifle with a scope and unlimited ammo. The free to play part of the game is limited and there are definitely some pay to win aspects of the game, but there's enough content to decide if you like it or not.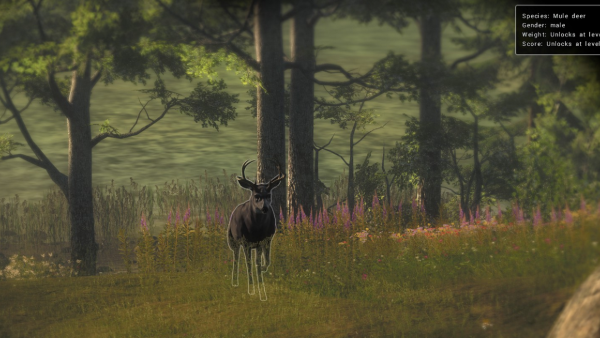 For the Warrior Spirits

The holidays can be a stressful time. This year instead of arguing with your Uncle Bob about the finer points of Donald Trump's foreign policies, how about taking that frustration out on an online opponent gladiator style. Gladiator Online is primarily a fighting game with some RPG elements to it. In Gladiator Online you run a gladiator school, also known as a Ludas. You train, heal, and improve your gladiators as you compete against other players. There are four types of gladiators all corresponding to an actual gladiator type that was found in the Roman Empire. They all have unique skills and mechanics making matches fun and competitive. The graphics are good, the music is decent, and the fighting mechanics takes a little getting used to but pretty fun once you get the hang of it. Death for a gladiator is permanent so if you lose a match and the crowd decides you didn't put up enough of a fight you will have to buy another gladiator. Don't worry though this can be done with in game currency. It's a fun game to try out and play around with, however, if you want to be serious and compete with the best of the best there is a serious pay to win aspect to it.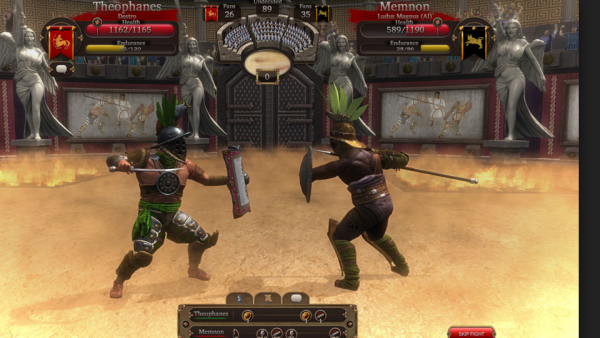 For the MMORPG Fan
ASCEND Hand of Kul is a unique kind of game that has many MMO characteristics while being hard to describe as a traditional MMO. It focuses on lore and action combat. You play as an avatar for the god of your choice. Either the god of light, darkness or chaos. The god you choose dictates the avatars strengths and weaknesses. The goal is to take territory from other gods by desecrating their alters and ultimately ascending where the process begins again until you ultimately take on the titans. What is really different about Ascend is that while you can see other players you don't directly interact with them. You can hamper their progress if they serve a different god by banishing your enemies and sending them to fight the other player. You can also take their territory. When you do this you will have to face one of their ascended avatars that is controlled by AI. It is somewhat hard to explain, but really easy to play. The action combat is fast paced and fun. The graphics are really good and it's free. This game is definitely worth a look, especially if you like lore.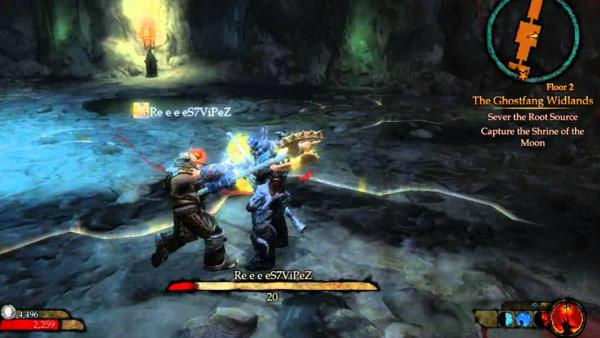 I've saved the best for last. TERA is a true MMO that will draw you in like nothing I've ever played except for RuneScape. Its story is intriguing, its graphics are breathtaking, the sound is great, and did I mention its a MMO that actually gets combat right. TERA isn't a point and click style MMO rather its the WASD movement model that allows for dynamic and exciting combat. You have to aim, dodge, perform skills aka abilities all while keeping an eye on what your fighting. TERA has a really cool character creation component where you get to chose from many different races and classes. Then you can put the final touches on your appearance. You can play TERA as a solo player but where it really shines is in group combat. The classes matter and everyone has a role to play. You have your ranged DPS roles with sorcerers, gunners and archers, your Melee DPS with berserkers, slayers, warriors, and brawlers. Then there are your tanks, lancers and yes there is a healer role too with mystics and priests. This game is beyond fun and its unfathomable that its free. I mean, its truly free – all the content is accessible by free players. Honestly it looks like a $50+ kind of game. You have one account that can have up to sixteen different characters on it. The only weak aspect of the game is its pretty limited in what we would call skills. Given its focus on combat and quests, I think its not surprising. I have been saying that what TERA excels in is what RuneScape is weak in and what RuneScape excels in TERA is weak in. Its almost like they are the yin and yang of mmos. If you only try one game on break let it be this one, I can't say enough about it.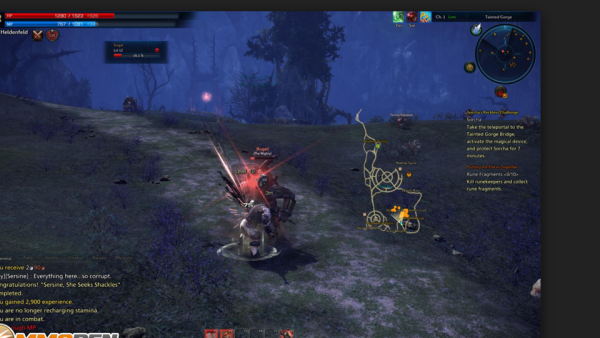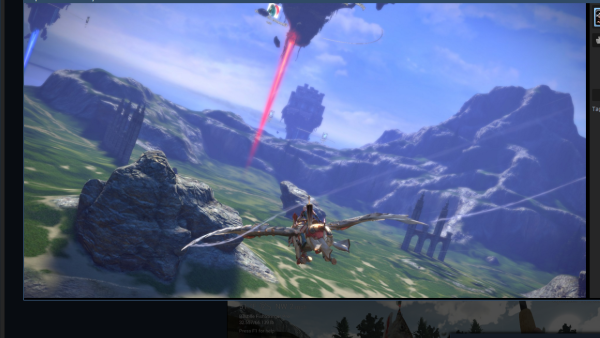 Well there you have my recommendations for when you get bored this holiday break. Give them a try; I'm sure you'll like at least one. Next month it's back to RS and we'll all have a lot to talk about, I'm sure. The excitement is high as well as our nervous anticipation for Invention. Even with the information that's has been released I don't think any of us are truly going to know how it works or even how to prepare until it is released. One thing is for sure, its going to be one wild ride and all of us here at Informer will have the info you need to get going with it. Until next time, Happy RuneScaping.