Christmas is almost here. Santa is packing his sled and tiny elves have been snitching on kids since the 1st of December. There is another sign that Christmas is right around the corner though and that is the Steam winter sale that is going on right now. It started on Dec 19th and runs till Jan 2, so there will be plenty of time to convert those holiday gift cards into awesome video games. This year rather than just recycling the same things you've been hearing for months now about the best games of the year, or merely focusing on the greatest discounts that can be found I want to introduce you to my picks for the winter Steam sale. Some of my picks have huge discounts while others are some of the hottest games to be released in 2019, and still, others are just really good games at really good prices even if they may be a few years older. The only criteria I had for my pics is it had to be something that I've played and it had to have some kind of discount. I made one small exception but more on that when we get there. So without further ado let's get into what I think you should be spending those precious gift cards on.
10. South Park The Fractured But Whole – I've recently been getting into South Park again and I can't believe I ever drifted away from this comedy kamikaze. From telling the Chinese government to, well something that rhymes with duck off, to diving into the troubled waters of gender identity South Park has again shown us what it means to be brave. This brought me back to a really fun game they put out called South Park The Fractured But Whole. This was the sequel to the smash hit The Stick Of Truth. I highly recommend this game if you like South Park. It's like being in an episode. It has a respectable score of 79 on Metacritic and Steam reviews put it at mostly positive. It has an incredible 75% discount right now and you can pick it up for only $12.49 during the sale.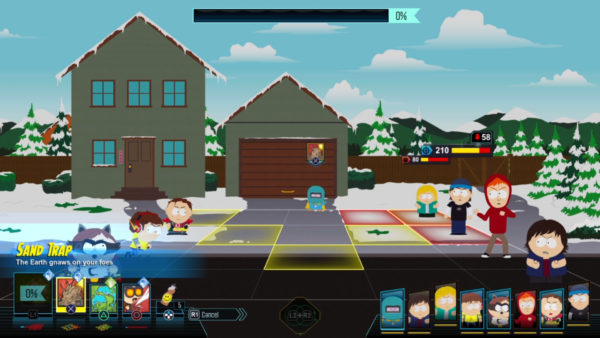 9. Total War: Warhammer II – Total War has long been a leader in strategy games. They've explored historical empires from the Romans to the Napoleonic French. They departed from their familiar historical source material in 2016 to try their hand in the fantasy realm. They decided to put their own spin on the world of Warhammer, the popular strategy fantasy-based board game. It was a complete success and a year later they followed up with its sequel. Total War: Warhammer II is turn-based strategy perfected. On top of that, it's real-time strategy based battles are a thing of beauty. I can remember long ago wondering what it would be like if our favorite board games could come alive and with this one they have. Whether you're a fan of the Total War series or a Warhammer fan you'll love this game. It has an impressive score of 87 on Metacritic and has an overwhelmingly positive rating on Steam. It is on sale now for $20.39, a whopping 66% of its normal price.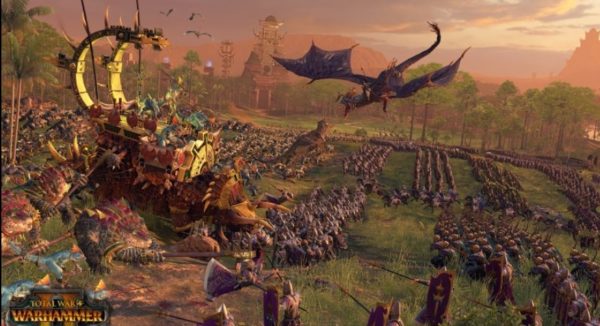 8. Roche Fusion – If you haven't heard of this game before then you need to listen to more RSBANDBUpdate! This a very fun retro style space shooter. You can almost see the inspiration behind the game as you play. It reminds you of all the classic vertical scrolling shooters we grew up with but has been brought into the modern era with spectacular graphics and effects. It's one of those games that is easy to pick up and extremely difficult to master. Oh, and did I mention that Cireon, one of RSBANDB'S producers, developed it? It has been a pick of the week on the show before and deserves all the praise it gets and more. I know I said it has to be on sale, but frankly, it's the normal price is so low it's like it's on sale all the time. For only $5.99 you really can't go wrong. It has a very positive rating on Steam and a Metacritic score of 85.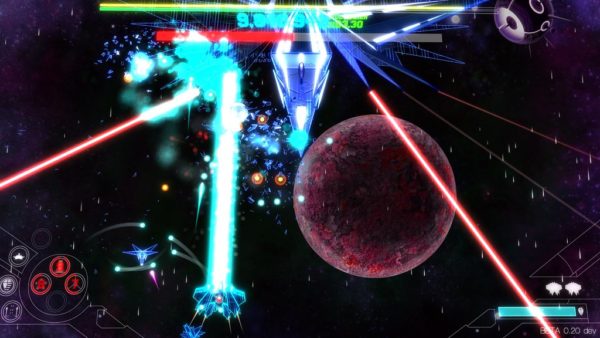 7. Planet Zoo – Some game studios just get it right time and time again. Frontier is one of these studios. With games like Planet Coaster and Jurassic World Evolution, I wasn't surprised that Planet Zoo was good, but I was surprised at just how much fun it could be for the whole family. This is a game I play with my daughter often and while the control scheme may be a little advanced for her age the educational and creative aspects of the game are great for any age. It is what you would expect from a zoo management game, only its greatly detailed. The game makes efforts to make conservation a major theme and caring for the animals is your first priority. The building while extremely comprehensive can be a bit overwhelming at times, however, it has full support from the Steam workshop and you can pretty much find anything you're looking for there. It has a score of 81 on Metacritic and has a very positive rating on Steam. The basic edition only has a %10 discount putting it at $40.49 but it is well worth it.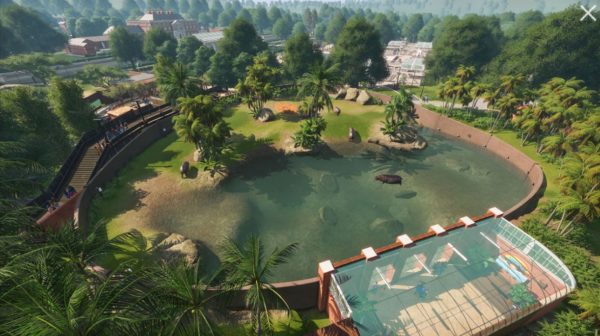 6. Mortal Kombat 11 – Not many franchises have had the longevity of Mortal Kombat. The first Mortal Kombat came out twenty seven years ago. The franchise known for its outrageous fatalities and even more outrageous stories and lore. MK 11 is full of both. The story picks up where 10 left off. Awesome cutscenes give you that extra motivation you need to get through those tough fights. The combat has been slowed down but there are additions to it that still make it very dynamic. Of course fighting games are at their best when the multiplayer is solid and MK 11 doesn't disappoint in this either. I've experienced little to no lag in the multiplayer. With a Metacritic score coming in at 81 and a very positive rating on Steam, and with a 60% discount making it only $23.99 you can't go wrong with this pick.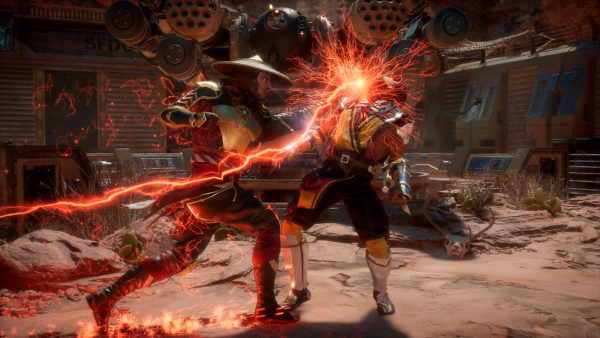 5. The Witcher 3: Wild Hunt – I know it's crazy to recommend something that came out in 2015 even if it's good as The Witcher 3: Wild Hunt right? Well on the off chance you just haven't gotten around to picking this one up yet now would be the time. The new Netflix series comes out soon and while the series itself is modeled on the books, the actor that plays Geralt modeled his performance after The Witcher 3: Wild Hunt. I could tell you it has a Metacritic score of 91 and an overwhelming rating on Steam but you probably already knew that. The game of the year edition comes with both the blood and wine and the hearts of stone DLCs. Right now it's only $14.99, so if you haven't treated yourself to this game before, now is the time to do it and get ready for the show.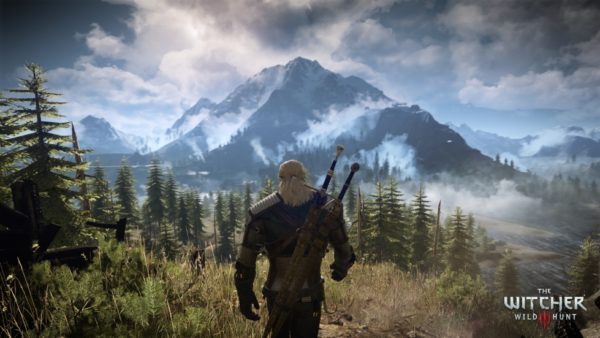 4. No Man's Sky – Yes I am recommending No Man's Sky again. This time the game has more content then you can shake a stick at. Everyone knows its story. A rush launch combined with unrealistic hype tanked this game on release. However, the guys at Hello Games didn't take the money and run, they put their nose to the grindstone and have cranked out huge updates and countless patches. The release of the beyond update this year once and for all quieted the critics and made for a complete space odyssey complete with full multiplayer, limitless base building, and VR mode. Then just to show everyone their undying dedication to the game the synthesis update dropped only a few weeks ago. This game is worth full retail price and then some, but right now it's available for a 50% discount during the winter sale costing you a cool $29.99.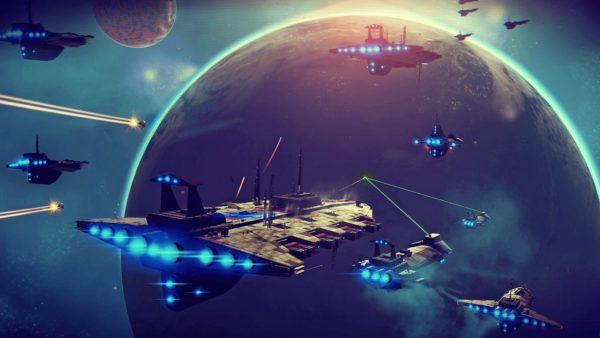 3. Elder Scrolls Online – Why would this game be making an appearance on this list you ask? Well, it's because of the Elsweyr expansion that came out earlier this year. Everyone knows how good this game has become over the years. I've often said that this is a perfect action MMORPG. All of its quest lines are voiced, classes and roles are dynamic, and there is so much content you'd be hard-pressed just to finish it all. Then on top of all that Elsweyr brought us dragons and the necromancy role. All of that on its own could sell the game on its own but right now the standard base game is on sale for $7.99, a 60% discount. The base game and the Elsweyr expansion has an even bigger discount at 67% for only $18.99. It's almost like stealing it at that price.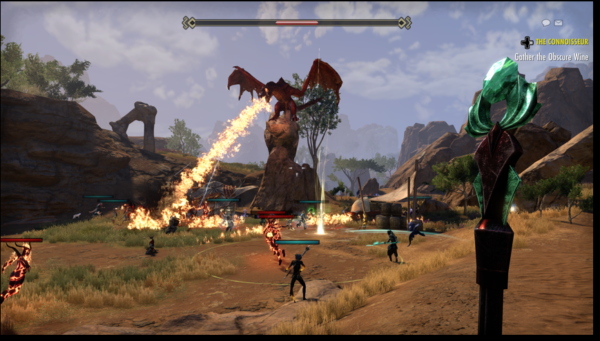 2. Jedi Fallen Order – In the words of Billy Eilish, "DUH!" of course I would have a Star Wars game on this list. Jedi Fallen Order deserves its place as number two on this list. It tells a great story about things that haven't been totally flushed out in the new star wars canon. It's intriguing and compelling with lots of little twists and turns. This was the lightsaber based Star Wars game people have been asking for and respawn definitely delivered. No microtransactions, single-player story-driven, you know all the things critics said wouldn't work anymore and it totally proved those opinions wrong with its commercial success. It only has a 17% discount during the winter sale but it's only been out for just over a month so we can't complain too much. If you are a fan of light-sabers and smart combat you should pick this one up even with its $49.73 price tag.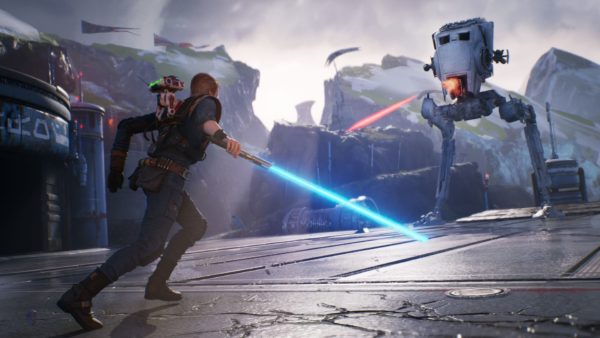 1. Red Dead Redemption 2 – Listeners of the show won't be surprised by this pick. I absolutely love this game. PC players have waited so long for its release on PC and this year it happened. I have had more fun with my friends in the online version of the game this year than any other game hands down. The main single player game has hundreds of hours of content. Then on top of that, the online version of the game comes with it and has its own story mission and jobs to do and is continually being updated with more content. It also features one of the best morality systems that I've ever seen in a game with real consequences to how you play. If you can only buy one game this year make it this one. The laughs you'll have with your friends is worth it. This is another one that has only been out for about a month so its discount is only 20% putting it at $47.99. Any discount on this is really almost too generous but don't just take my word for it. It has a score of 93 on Metacritic and while its reviews on Steam are mixed it appears to be people that have experienced some bugs or bought a game their computers weren't capable of running. Make sure you look at the recommended specs this game is a beast and you need a strong setup for the best experience.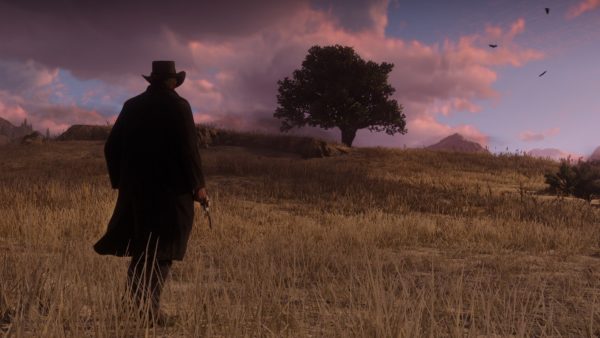 Well, there you have it my holiday guide to navigating the Steam winter sale. Every game on this list I've played and can recommend. Enjoy the holidays. Relax with friends and family and maybe do some gaming. I'll be here watching the gaming news for you. January should be a good month in RuneScape, so I can't wait to see you all again next month in RuneScape. Until next time, Happy RuneScaping.