I feel it wouldn't do the profession justice if I didn't compose at least one "Top Games" list during my tenure as a gaming writer. Of course, the trouble with this task is that there are so many good games out there to choose from and not all of them can be listed. Not only that, but everyone differs in opinion on what games are the best of the best. Regardless, I'm willing to give it my best shot. That being said, there are a couple disclaimers I will put out there about this list. First and foremost, this list caters to my tastes and playing experience. The games I have played and enjoyed the most have made it. That doesn't mean any games you play and enjoy are bad or don't deserve to be on a top games list. Rather, it only means it doesn't make it onto my top games list. Second, since I am predominately a PC gamer, this list will focus on only PC games. Perhaps in the future, I'll have played more console games to come up with a "Top Console Games" list or even a general "Top Games" list. For now, I'll stick to what I know best which is PC gaming. So…without further ado, here is my "Top Ten PC Games" list.
———————————————————————————————————————————-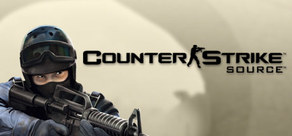 10. Counter Strike: Source– The main reason I mention CS:S is that it currently holds the most hours of play time on my Steam account. It's not high on the list since it isn't the world's best FPS. I figure if I've played it a lot, it has to be worth mentioning. Counter Strike: Source contains all the basics of a first person shooter with decent quality graphics and the purchase system for buying weapons in a match. Add to that its low cost to buy and it makes for a pretty good game.
What's great about it
Like I said, CS:S is your most basic first person shooter game. You have your typical map modes like team deathmatch, attacking/defending an objective, rescuing hostages, and so on. There is a good variety of weapons to choose from and the purchase system to get these weapons is better, in my opinion, than the ranking system in games like Modern Warfare and Battlefield. Where CS:S is different, though, is in the custom map layouts and modes. There is more to do than just play plain style FPS. You can play surf (maps where you "surf" along the edge of flat surfaces by strafing), roleplay (jailbreak maps), zombie escape or survival, or the general minigames maps. There is more to do than just shoot people and this makes FPS more palpable. As I mentioned earlier as well, the game isn't terribly expensive to buy, providing more bang for your buck as it were.
What to expect in the future
This year, Valve is finishing and releasing Counter Strike: Global Offensive, an updated version of Source. With better graphics, cleaner gameplay, and a matchmaking system, CS:GO adds what's good from other FPS games, but remains cheap ($15 on release which is cheap for any new game these days) and still retains what's good about the earlier Counter Strike games. CS:GO should be on any gamers wishlist for 2012.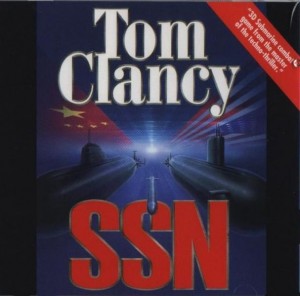 9. Tom Clancy's SSN – There are three lesser known games on my list and this is the first. SSN is one of the best submarine simulation games I have ever come across. Though extremely old (released in 1996, running on 16 bit technology), it is well worth playing if you can find it and run it.
What's great about it
Submarine warfare is one of the most fun experiences I've ever had in gaming. This game had a knack for putting you in a tight spot every time you came into enemy waters. There would be a half a dozen subs in the area ready to blow you up if you didn't employ the right strategies to out maneuver them and destroy them. The story is plausible enough (the US going to war with China over the oil rich Spratley Island chain) and the news bites for every mission are cheesy, but well done. Though the AI wasn't perfect, it provided an excellent challenge, which I always like. Even if you aren't the maritime type gamer, any gamer could appreciate this game.
What to expect in the future
Many submarine games have come out since SSN, but none from Tom Clancy and none done as well. I would love you see Tom take another shot at a submarine game like maybe Hunt for the Red October or maybe something entirely new. It's highly unlikely to happen since Tom has focused on development of his Ghost Recon and Splinter Cell series, but maybe way off in the future, he'll come back around to submarine warfare.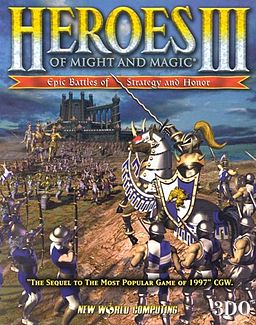 8. Heroes of Might and Magic III Complete – Of the games on the list, this game and Total Annihilation later on are probably the lesser known two of the bunch to most gamers. Though later versions have been released, Heroes III is still the best of the series in my opinion. No other turn based strategy game has quite captivated me as this one.
What's great about it
To be honest, Heroes III is the only turn based strategy game I have ever played that I can think of. Still, even for someone who isn't an avid turn based gamer, it's a fantastic game. Turn based strategy games deviate from most game genres and are usually for the more thoughtful and strategic gamer. It's more about brains than brawn which I personally favor. On top of that, the storylines and plot of the game are intriguing and well laid out. For the person who likes a good book and is an avid gamer, you'll enjoy Heroes III as it combines elements of both. There is also a lot of content to this game. There are tons of campaign scenarios to play through in addition to the single player scenarios you'll play as well. Even if you have never played turn based strategy before, you will probably find Heroes III a fun game at least, an amazing game at best.
What to expect in the future
The franchise came out with Heroes VI last year. For the most part, the new games have stuck to the original formula, simply adding more to the storyline, changing races here and there, adding a few new or revamped units, but overall keeping the same turn based strategy elements. With updated graphics, the new games are more appealing to younger gamers more so than the grizzled veteran, but they still have something for everyone. Likely, there will be more games coming down the pike, but not for another year or two.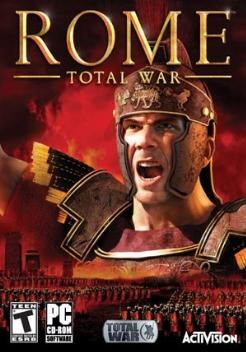 7. Rome: Total War – Rome: Total War is one of the better historical fiction games I've ever played. Mixing historical events with a player's free will, Rome: Total War provides a decent history lesson along with enjoyment in conquering the whole of Europe (and parts of Africa and Asia, too). For the person who wonders "What would it be like if I try this from a different perspective or different way than standard with changing advantages and disadvantages," this game is for you.
What's great about it
Being a history major, I'm always interested in finding modern tv shows, books, movies, games, and the like that try to recreate or retell history, attempting to fill in the gaps that history books don't. Rome: Total War does a fantastic job at this. Though not essential to the game play, Rome: Total War mentions important dates and events in history and even incorporates important people of the time into the game. Yet, though following history is nice, being able to recreate and reshape history is even nicer (and more fun). You don't have to follow the same path Rome did to become a great empire. You can employ different strategies, establish unexpected alliances, and make critical decisions, experiencing history in the way you think it should have happened. And Rome is not the only player. You can play any number of civilizations and try to conquer the world without the technology or knowledge that Rome had.
What to expect in the future
Just this year, Sega announced it would be coming out with Rome: Total War 2. If it's like its predecessor, but revamped and improved where it needs improvement, it will be a fantastic game. Though it hasn't been given a release date, gamers should expect it sometime next year at the earliest. But there's no rush. For now, I'm content with Rome: Total War and taking the time to make a good game is better than rushing one that leaves me wanting for more…right Valve (*cough cough* Half Life 2: Episode 3 or Half Life 3 *cough cough*)?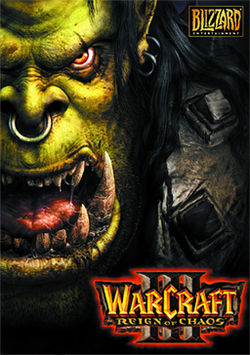 6. Warcraft III – For being released in the early 2000s, this game has had tremendous staying power, maintaining a strong player base even to the present. Though it now pales in comparison to what its successor, Starcraft II, has improved upon graphically and otherwise, Warcraft III is still a fun game to play.
What's great about it
Warcraft III stands out from other PC games (and more so from console games) with its custom map editor, which allows players to create their own maps and scenarios. This make for infinite replay value. From defending Helms Deep to Tower Defense; from hero vs hero to RPGs, there are so many maps and modes to choose from that you can never run out of things to do. Like the internet axiom which states that "If it has been thought of, it can be found on the internet," so too is this true for Warcraft III and the map editor. "If there is any type of game mode, map idea, movie parody, etc., it probably has a Warcraft III map equivalent." The game still has decent graphics even by today's standards and continues to entertain a healthy player base.
What to expect in the future
Unfortunately, Blizzard has put most of its development of the story in Warcraft into its MMORPG sequel, the World of Warcraft. It's unlikely that we will see Warcraft IV come out, but it's always a possibility. For now, it seems like Blizzard will continue to improve their RTS development through Starcraft II and maybe further down the road consider Warcraft IV.
———————————————————————————————————————————-
Now since there is already a lot in this list (and to keep you in suspense of what the top five on the list are), I'll be splitting this article in two. Yes, it's frustrating I know, but it will give you something to come back to next month. For now, I'd appreciate any comments on what you think of the list, especially what you think should or shouldn't be on it.